Phone: (847) 629-5925 | info@jssportsbarandgrill.net | Open early for games every SAT & SUN at 11am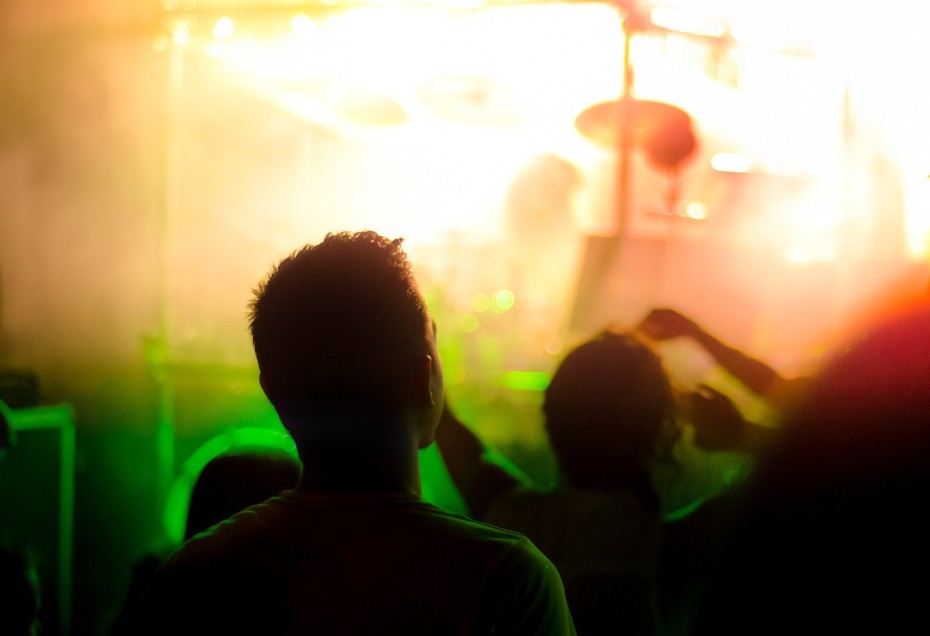 Live music from Rooker Bay with drink specials throughout the night. 1/2 $ Pizza DINE IN ONLY UNTIL 6 PM $5 Bloody Mary's$4 Smirnoff$4 Bombs$3 Peroni$3 Alum Pints

Come in and enjoy some J's food and drink specials and the great sounds of John Polit Saturday night at 9pm!
DJ Wayne is your music host for the night! Drink Specials: $2.50 Domestic Bottles $3 Corornas $3 fireball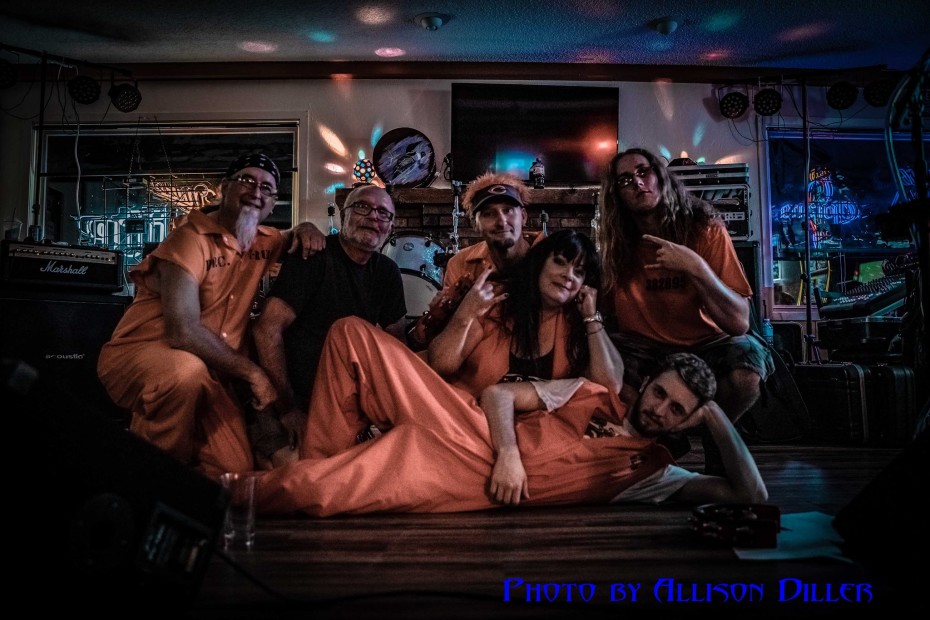 Damn Who's on Parole? Looks like we are hitting J's Sports Bar & Grill in Ingleside. LOL they won't know what hit em! We start at 9 end at 12. Lights out at 1! Mistaken Enemy was formed in late summer of 2015. After a meeting at Ranger Studios the core elements were formed. Bob Baran, Randi Behaven Garcia. The search was on for the guitarist! Decision was made for a killer sound they wanted two guitarists and a double bass drum player for that heavy sound. They wanted to do covers and original material but the covers had to have a updated twist. Thus creating a "HARD ROCK" Band! The rest is history…… Have decided to start on a new project. Mistaken Enemy. Band is focusing on the harder Rock. We are a complete band Bass, Drums, Guitarist and Vocalist. We have all played venues in different bands so we have been around. We have PA, Practice spot in Round Lake etc. All music will be considered as long as its Hard Rock, Rock or Metal. We are doing covers and will be doing originals.Will try anything as long as it sounds good. Contact us we look forward to hearing from you soon. dumagataoldotcom INFLUENCESU.N.S.I.N., Avenged Sevenfold, Dirty Youth.etc….. MEMBERS OF BANDBob Baran Bass Richie Yak Vocals Mick Rispoli Guitar Jeremy Bergstrom Drums Randi Garcia Vocals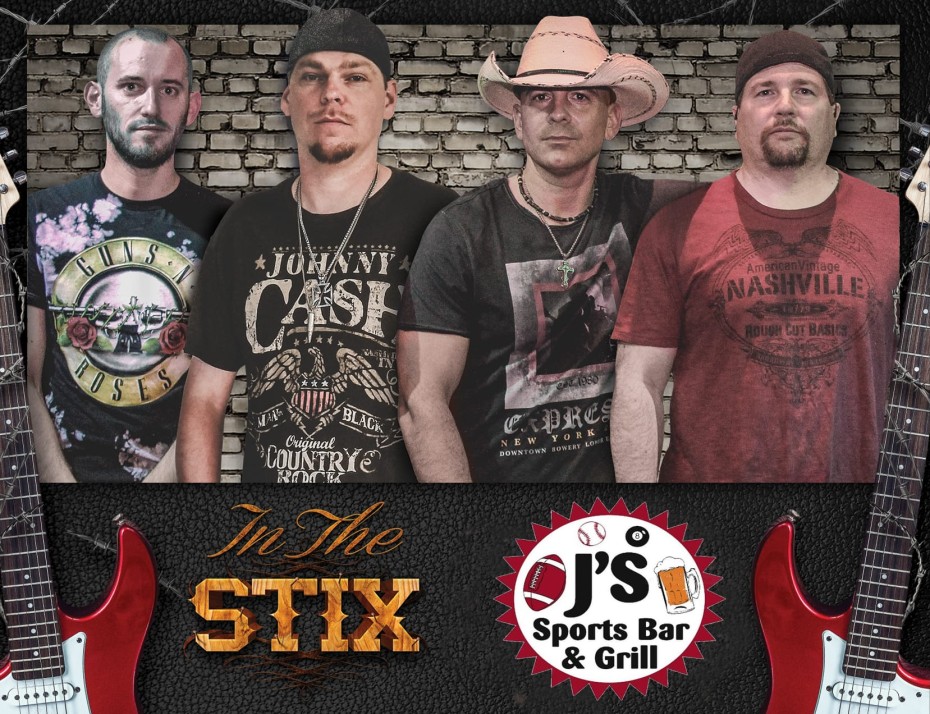 It's rockin modern country at it's best at J's Sports Bar and Grill as we Present local boys In The Stix for a Saturday night show.  Music begins at 9 pm.  Free Admission, Show is 21+ Click here for event detals:? https://www.facebook.com/events/2146334245689677/?ti=cl

Superfuzz takes the stage at J's Sports Bar and Grill, Saturday, October 6th starting at 9 pm.  Show is ages 21+, no cover charge.
J's Anniversary Bash, September 2nd with music starting at 4 pm. Come out and help us celebrate our 7 year anniversary with our annual bash!  There will be promotional giveaways, Red Neck Boys performing at night, and good food and drink specials throughout the day. Awesome Hand Gaming Bar Olympics Info Check-in time for the bar Olympics starts at 3:30 pm PLAYERS MUST BE PRESENT AT CHECK-IN TIME TO PARTICIPATE $5 in free slot play for everyone who registers to participate. Pre-register in person at time of event, or ahead of time online at awesomehandgaming.com/events Games begin promptly at 4 pm. 1st Place – $50 in free slot play and a $30 J's Gift Card 2nd Place – $30 in free slot play and a $20 J's Gift Card 3rd Place – $20 in free slot play and a $10 J's Gift Card Stations include: Battle Pong Bags Battle Ships Darts
Acoustic Alabi will perform at J's Sports Bar and Grill, on Saturday, Spril 21st, starting around 8 pm.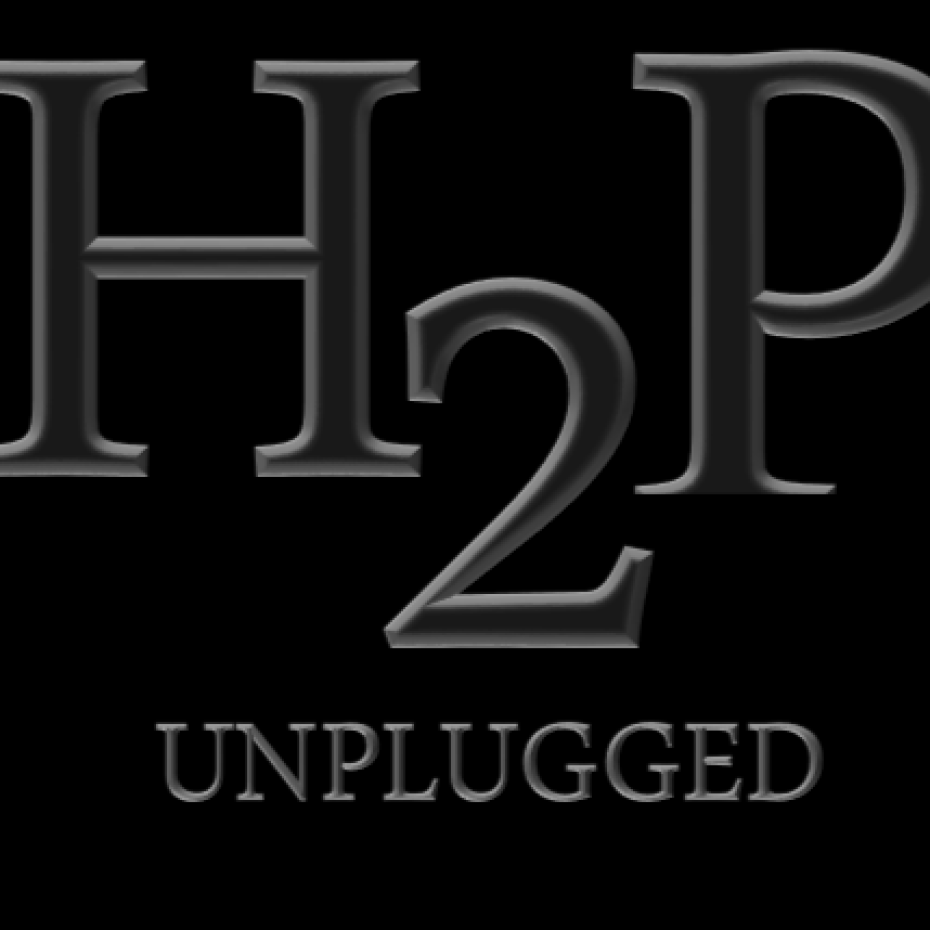 Come out and party with the original Hot Hole Plumbers. Lots of new music and all your old favorites. No cover charge and plenty of parking. SEE YOU THERE !!!! Show starts at 8pm and goes till midnight.  21 and over show.
Get ready for the Lap Dance Bandits performing live at J's Sports Bar and Grill, Saturday, April  7th starting at 8 pm.  This 3 piece powerhouse is based out of Lake Geneva Wisconsin, and specializes in playing rock songs you know and love. Follow Lap Dance Bandits on Facebook.