Phone: (847) 629-5925 | info@jssportsbarandgrill.net | Open early for games every SAT & SUN at 11am
We are part of the Official Watch Party for the Chicago Blackhawks.  Join us Wednesday, November 15th starting around 6:30 pm as we gear up to watch the Chicago Blackhawks take on the New York Rangers. Meet & Greet with the the Blackhawks Ice Crew First 100 Fans to enter will receive a Blackhawks souvenir Plus, a chance to win autographed prizes! Puck drops at 7 pm.
It's time to ride! Our friends at FindARally.com present Bike Night at J's Sports Bar and Grill, Wednesday night, June 18th.  Belt sander races will take place along with a bike wash. Previous images from biker events at J's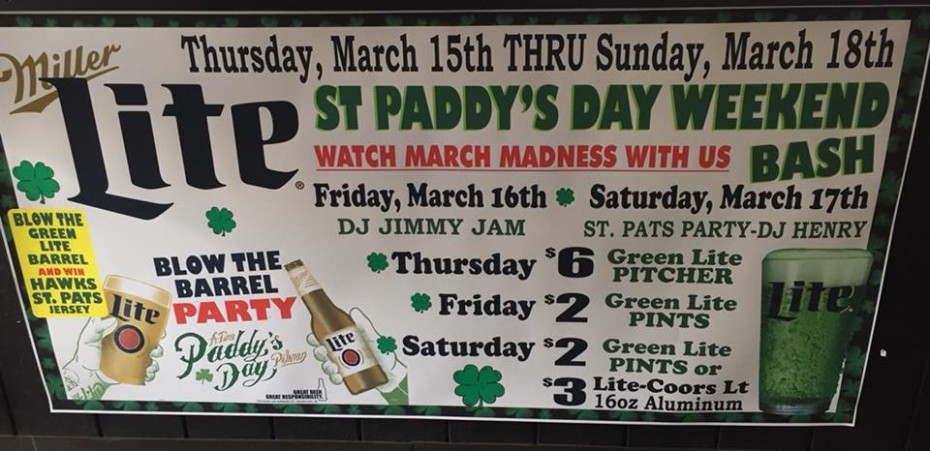 It's a weekend of ice cold green millers and music for our St Paddy's Weekend Bash.  Blow the barrel for your chance to win a Hawks St. Pats Jersey. Drink specials  Thursday $6 Green Lite Pitchers Friday $2 Green Miller Lites DJ Jimmy Jam – 9 pm Saturday * St Pat's Party with DJ Henry – 9 pm $2 Green Lite Pints or $3 Lite-Coors Lt 16 oz. Aluminum Cans Fireball girls will also be on site handing out swag and samples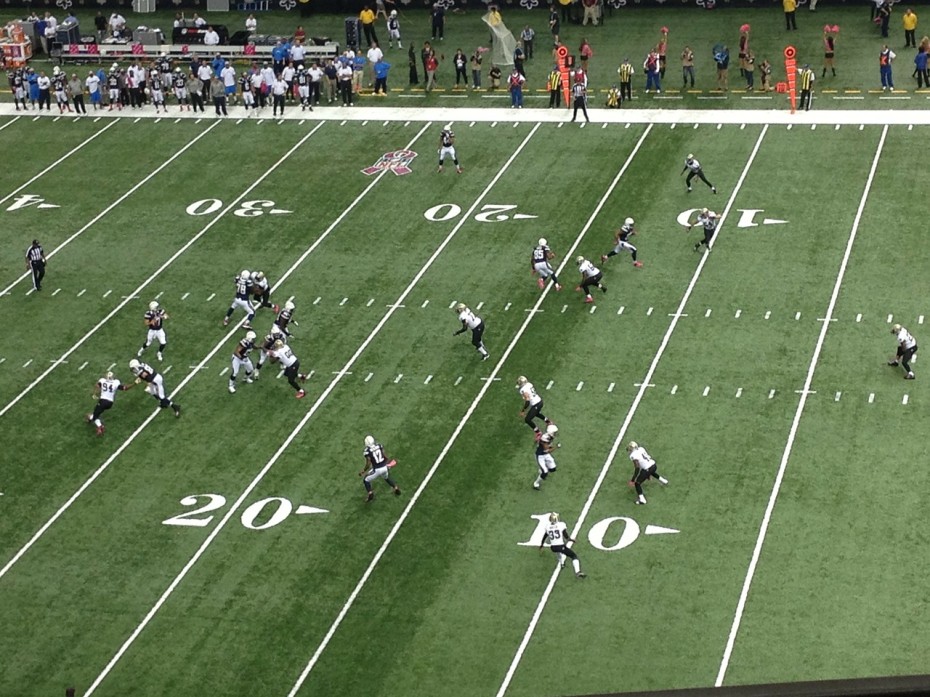 Come join us at J's as the Atlanta Falcons take on the New England Patriots for the big game, Sunday, February 5th. The game starts at 5:30 PM, but the party starts earlier! Prizes, Giveaways Free 1/2 time food! Drink Specials Get here early for the pregame! See ya then!!!!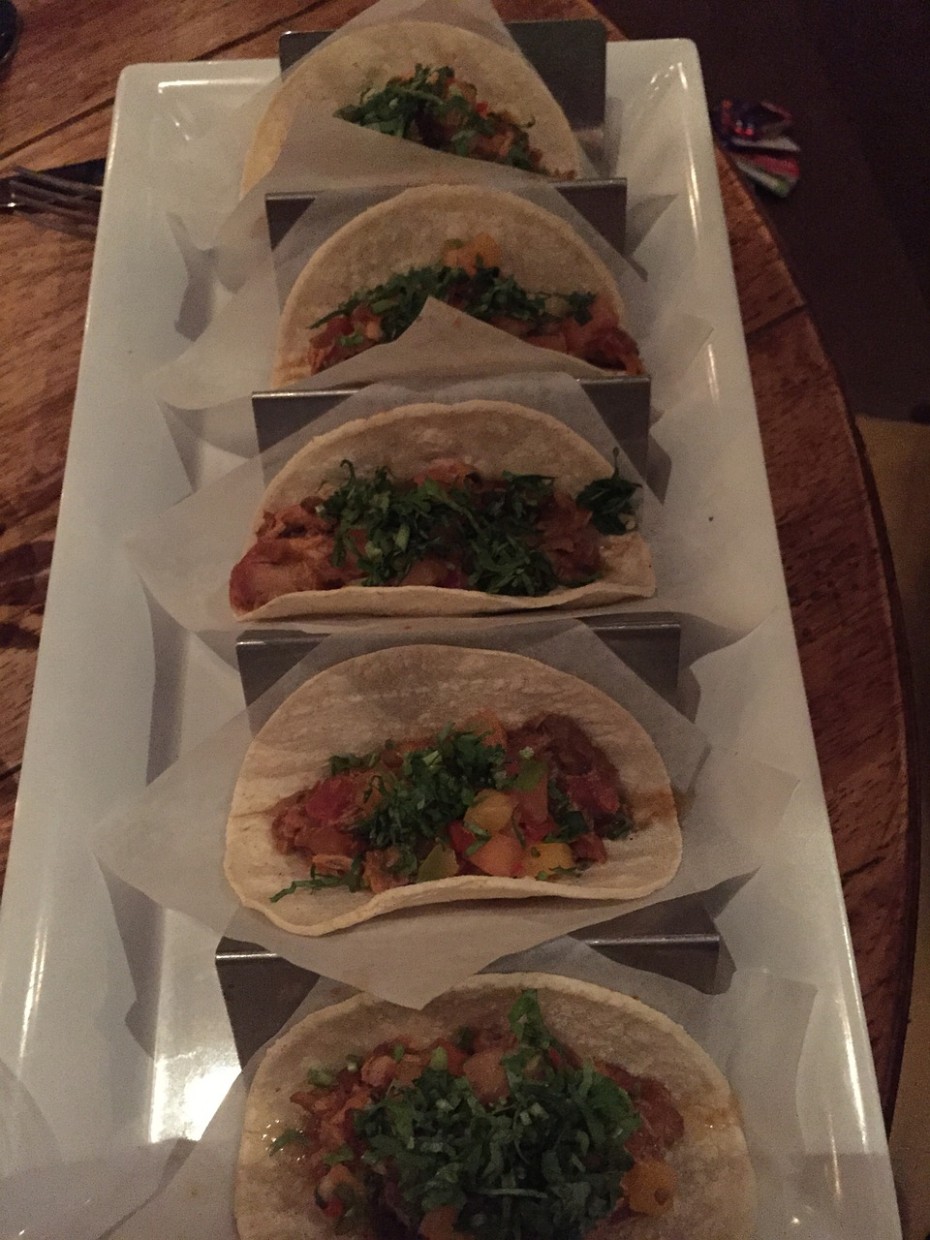 Join us for Chicago Blackhawks action and a jersey giveaway at J's Sports bar and Grill. 95.1 WIIL Rock will be on site giving away prizes, swag, and concert tickets from 7 pm to 10 pm.  We'll also have $12 Bud Buckets, $3 Import Bottles, and $3 – 23 oz. Domestic Drafts. Puck drops at 7:30.  Get to J's early for the food, and stay for the good times to follow.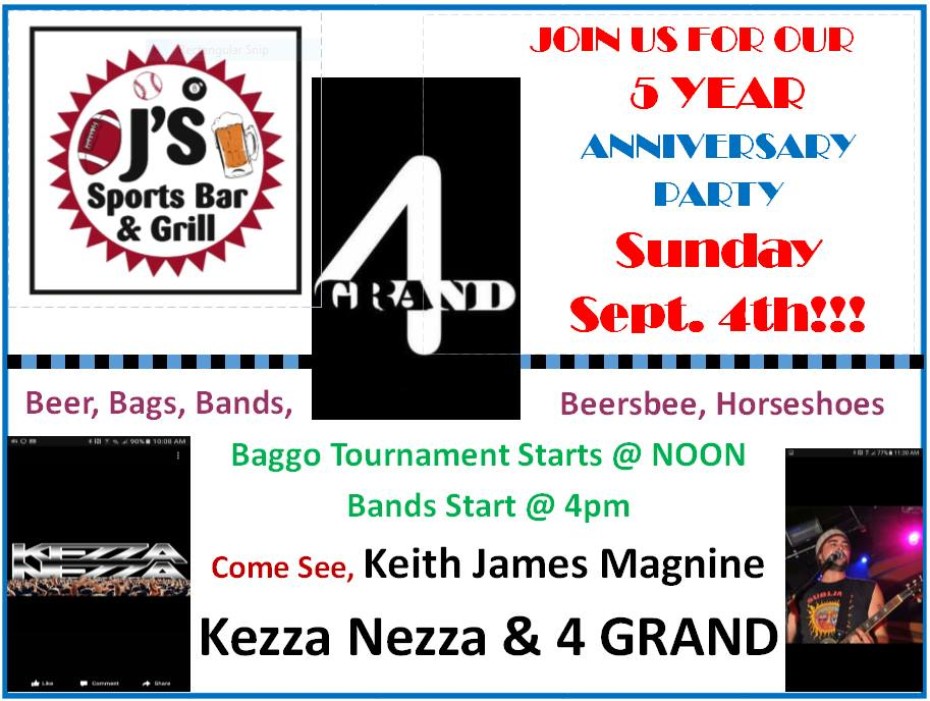 It's our 5th year in business.  Join us at J's for Beer, Bags, Bands, Beers-bee, Horseshoes, Live music, and giveaways Sunday September 4th. Bands start at 4pm. Keith James Magnine – Rock, Covers, and Originals (facebook) Keeze Neeza – Rock & Roll and classic hits from the 70's to current. (facebook link) 4 Grand – Premier Cover Band for Illinois and Wisconsin (Facebook Event Link)
It's getting warmer, sunnier, and what better time to celebrate than now at J's Sports Bar and Grill! Drink Specials: $2.50 Corona / Corona Lights $3.00 Modelo $4.00 Margarita $4.00 Patron Shots
January 1, 2014 - January 1, 2016 ( Repeating Weekly on Mon )

$5 Long Islands available every Monday at J's Sports Bar & Grill.
September 1, 2014 - October 1, 2015 ( Repeating Weekly on Sun )

Enjoy a bucket of domestic bottles of beer while rooting your team to victory at J's Sports Bar & Grill every Sunday.